Tribhuvan life – A photographer who captured decades of Uttarakhand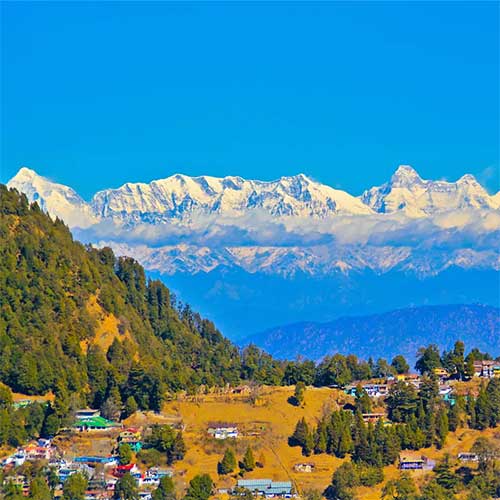 By inRishikesh
- Aug 12, 2021
733 Views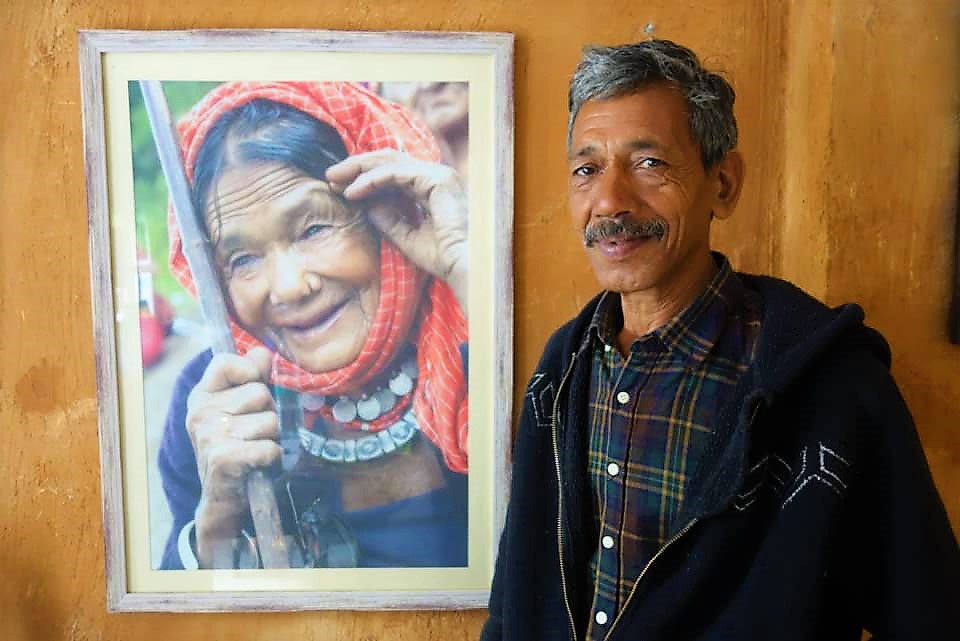 "My life was never a smooth road, it has always been like ebb and flow. At the age of early puberty, my Father, an army man, would take me on tour expeditions. Such adventurous tours developed a cutting interest in me for travelling and exploring new places. Like other hardcore military-spirited fathers, my father too wanted me to join the army, but my dreams were offbeat.
Despite the struggle, I was a free soul, I left my studies in the halfway and moved to Delhi to accomplish something on my own. However, discerning that I should do something for hills and myself, after 2 years, I returned to my village Talwari, district Chamoli, Uttarakhand.
So, I thought of trying a hand on photography as a profession. I applied a loan of Rs. 10000 to purchase a camera and to debut in a renowned trade fair known as 'Gauchar Mela'. I did not have a degree, experience, with zero knowledge of photography, I clicked some photographs of the whole scene. To my surprise, everyone appreciated my skills. I continued to capture the events of a three-week-long 'Nanda Devi Raj Jaat' festival, which is held in Uttarakhand after every 12 years. My dreams began to turn into reality. I received an astounding response from people when I showcased my work.
I have always believed in these lines, "There is no rainbow with rain". Despite approaching, none of the established photographers helped to learn the basics of photography. However, I began seeing this beautiful world of Garhwal through my camera lens.
Consequently, I started working for schools and writing articles for newspapers, which earned me adequate money for survival. I was never money-grubbing, but some revenue was essential to let me live with my passion – for attaining inner peace and happiness.
Gradually, I rose to a specialist photographer. My work started to get acknowledgement in national magazines and newspapers. I had also won the third position in the national photography contest. Former President Pranab Mukherjee honoured me. I shot two travel movies based on Uttarakhand, "The Splendor Of Garhwal and Roopkund" and "Land of Gods, Devbhoomi". I was above the clouds when these two movies also received international awards. They were premiered in Toronto, Venice, berlin film festivals too.
These days, I tell everyone that if our dreams are big and we are dedicated to accomplishing them, then nothing is impossible, and nothing can stop us. I also run an art gallery at Laxman Jhula, Rishikesh where one can visit me to my works and achievements. I am also a part of Rishikesh Photography Club, where I get an opportunity to share my knowledge with the budding photographers in Rishikesh. I got a new name like "Guruji". Believe me, just do what you do and enjoy it."
---